Our Facilities

Berg-Dorf Pipe and Supply sits on ten acres in the south east industrial area of Oklahoma City. Our manufacturing facility is a 15,000 sq. ft. building. The main warehouse, including our office, is 20,000 square feet, with 17,000 square feet of adjacent warehouse space. Contained within our main manufacturing facility are eight lathes, three boring mills including a 72" boring mill, two welding facilities and our paint and finishing dept. We have both sandblasting and shot blasting facilities as well. We have four valve testing units and our own local delivery trucks.
All new material is inspected upon receipt and all finished valves follow a strenuous quality control procedure. All valves are tested to meet applicable API standards & testing procedures. All of our valves are tagged with your purchase order number, current date, test pressures(hydrostatic seat and shell), body material and trim material. Each valve is marked internally in two specific ways to determine traceability to Berg-Dorf Pipe and Supply. Each valve is shipped with its' test report and a test report is also shipped with the invoice. We keep a copy in our records as well.



About Us

The company was founded in 1936 by Walter Bendorf and Jack Trachtenberg. Shortly afterward Louis Bendorf joined as a partner. Being a family owned business for over 80 years we have proudly served the petroleum industry all across our great land. We've seen the industry in the "boom" and the "bust". Our purpose though, has never changed, quality products and customer service that is second to none.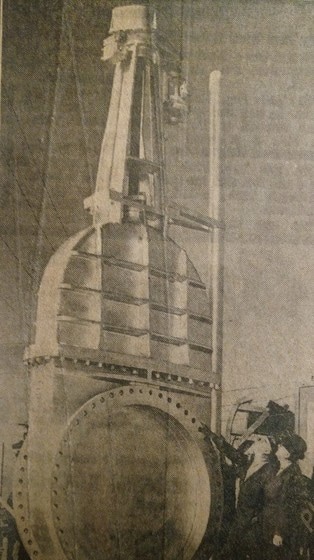 ​© Bergdorfpipe & Supply, LLC. 2017